Bathroom Remodeling Miami
Luxykitchens Offers Complete Bathroom Remodeling for Your Home in Miami
Offering the best bathroom remodeling in Miami
Are you planning to renovate your bathroom? If so, then you should be looking for the best bathroom remodeling company in Miami. There are many companies that offer Bathroom remodeling services. However, they are not all created equal. That's why Luxykitchens offers a complete solution for all your bathroom remodeling needs, and you're not happy until you're 100% satisfied.
We are top on Google, Yelp,  Homeadvisor and most importantly we are a local remodeling contractor in Miami and we know our locals very well.
We are a Miami based Bathroom design, Millwork and Custom woodworks company specializing in high specification, modern, new or custom remodeled bathrooms and kitchens. Locally owned and operated with over 20 years of combined experience in our industry, we specialize in providing complete and affordable custom bathroom remodeling in Miami and the surrounding areas in 7 days. We are also able to provide kitchen renovations!
Custom Bathroom Remodeling on a Budget
When you work with us, we guarantee to meet and exceed your expectations. With every completed bathroom remodeling project, we grow our company by advancing our skills as well as building stronger relationships with our clients. Our promise to you is that we won't consider your project complete until you do. See more from our portfolio.
A professional bathroom remodel is a great place to invest in your home. Renovating your bathroom can improve your quality of life, make your bathroom more functional, and increase the value of your home.
Custom Bathroom Cabinets Miami
Bathrooms are designed in many sizes and styles, making traditional bathroom cabinets an impractical installation. To maximize bathroom space and add design aesthetics, a custom bathroom cabinet provides just what you need. We manufacture bathroom cabinets and create completely custom bathroom designs. We want you to know that the possibilities are endless with our bathroom remodeling Miami team.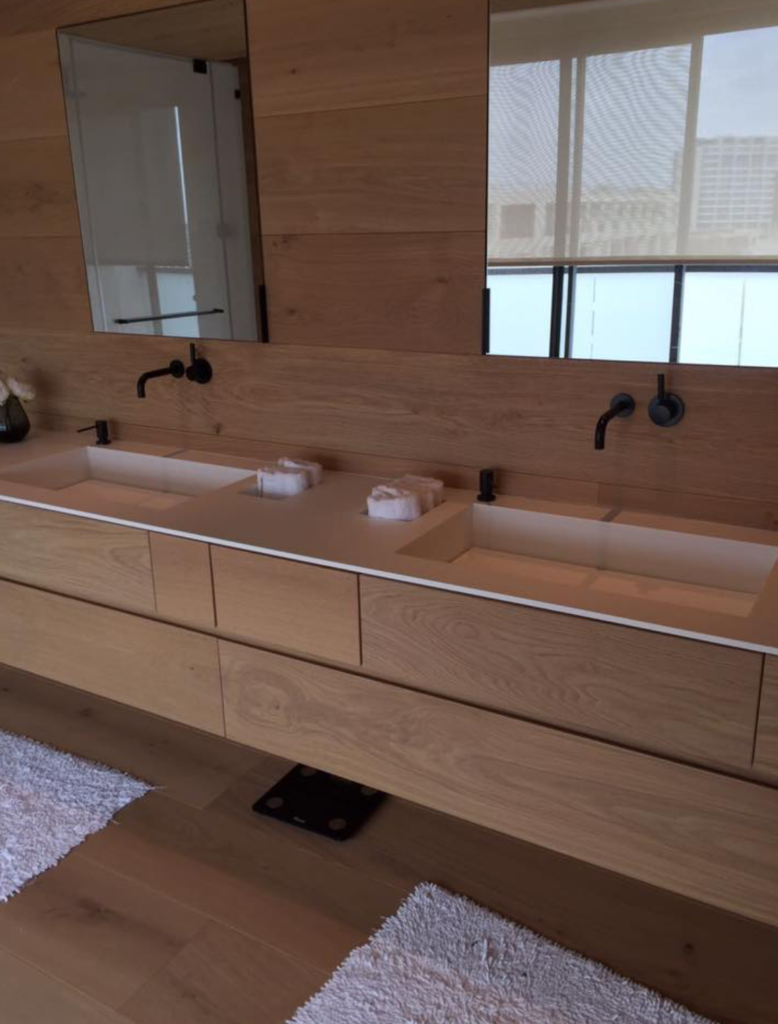 Miami Bathroom remodeling cost
Bathroom remodeling costs vary depending on your needs so we recommend contacting our estimator. Our estimate is absolutely free. You can get highest return on investment by remodeling bathroom of your home, and high-end finishes can drive up the project price.
Luxury materials and finishes can add to the total cost, which is great if they're in your budget. But a quality remodeling can still be beautiful for less.
Ready to Start Your Project?